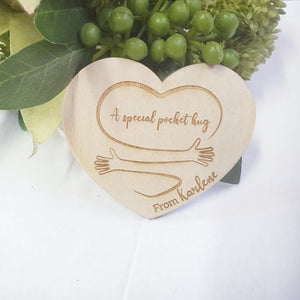 Pocket Hug | Isolation Gift | Miss you
POCKET HUG
With the craziness going on in the world today, so many of us are missing our friends and family. What a lovely gesture to send a 'pocket hug' to let those special people know we are thinking of them.
Made from 3mm thick plywood. They measure 8cm x 7cm.
Can be personalised with a name for who it is for as well as who it is from.