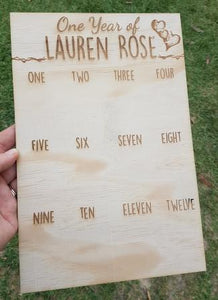 One year of You in Pictures
First year in pictures of your little one! 
How exciting! Your little one is turning one! Print out a photo for each month up to their first birthday and stick it to the board! A wonderful keepsake snap shot of the first year of your child.
Laser engraved on ply wood, available in three different sizes.